DIY Polaroid Guestbook
Monday, August 10, 2015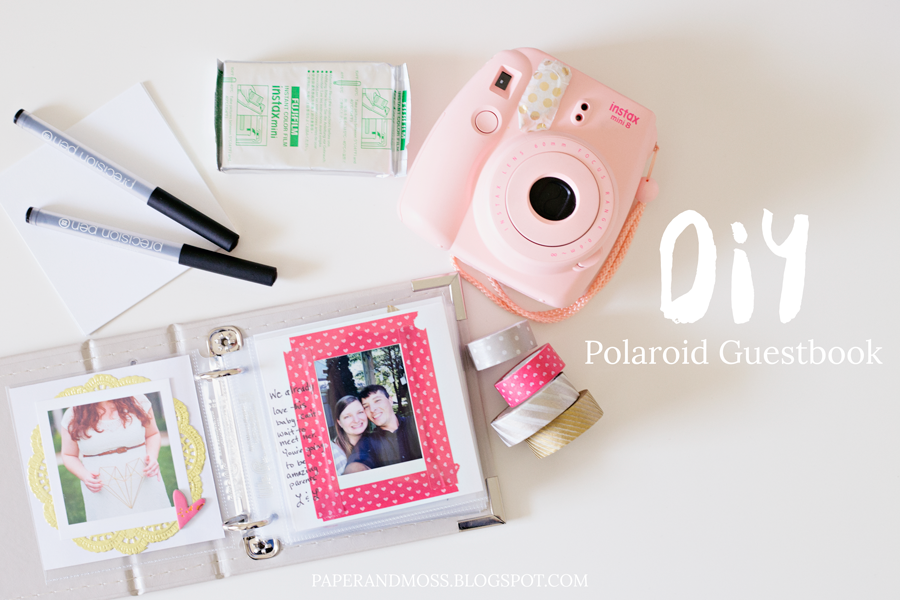 Earlier this month my husband and I threw a baby shower for his brother and sister-in-law. Because I wanted them to have a cute guestbook to have as a keepsake, I instantly thought of trying out a small Project Life album.
I love my pink
Fujifilm Instax Mini 8
camera, but hadn't really used it yet. I thought the combination of the two would be a fun treat. The Instax camera ended up being so easy for the guests to use–just point and shoot!
This was our setup at the party with instructions for the whole process:
Interested in making your own? Check out all you'll need to have one at your next party.
Here's what your guests will need:
Happy DIYing!